55th Reunion Information
---
---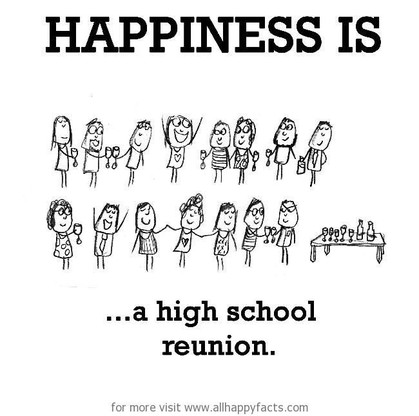 ---
---
ONE-NIGHT EVENT
SATURDAY, SEPTEMBER 10, 2016
5:00 P.M. - 10:00 P.M.
YOUR REUNION COMMITTEE IS EAGER TO HAVE CLASSMATES REGISTER FOR THE EVENT!!
TOTAL COST FOR THE REUNION IS $75 PER PERSON.
ABSOLUTE DEADLINE FOR REGISTRATION IS AUGUST 13, 2016
CHECKS SHOULD BE MADE AND PAYABLE AS FOLLOWS:
HHS CLASS OF '61 REUNION
C/O GARY WILLIAMS
7036 BURLWOOD ROAD
CHARLOTTE, NORTH CAROLINA 28211
---
---
For those classmates who will be traveling from out of town and wish to spend the night in the Charlotte area, you will be able to make those plans on your own. Below is a listing of some of the hotels and bed and breakfast homes in the area:
Holiday Inn Express, 9420 E. Independence Boulevard, Matthews, NC 800/423-0908
Fairfield Inn & Suites/Marriott, 8540 E. Independence Boulevard, Matthews, NC 800/245-9200
Hampton Inn, 9615 Independence Pointe Parkway, Matthews, NC 855/271-3622
Lemmond House Bed & Breakfast, 300 S. Trade Street, Matthews, NC 28105 704/847-9596
803 Elizabeth Bed & Breakfast, 803 Elizabeth Lane, Matthews, NC 28105 704/841-8900
(These are not recommendations, they are merely listed for your information if you are planning overnight stay.)
---
---
PLEASE HELP US FIND OUR MISSING CLASSMATES IF POSSIBLE. WE WOULD ENJOY HAVING 100% OF OUR CLASSMATES BE IN CONTACT WITH OTHERS, AND ALSO TO LOG ON TO THE WEBSITE AND SHARE THEIR PERSONAL INFORMATION, AND BE ABLE TO INTERACT WITH OTHER CLASSMATES WHO ARE ALREADY REGISTERED ON THE WEBSITE.
---
---
MENU FOR SEPTEMBER 10TH REUNION EVENT
APPETIZERS AT 5:00 COCKTAIL HOUR - WITH CASH BAR
DINNER BUFFET
SALAD BAR WITH RANCH & BALSAMIC DRESSINGS, ROLLS
GRILLED CHICKEN WITH PINEAPPLE SALSA
SOUTHERN STYLE GREEN BEANS & GARLIC MASHED POTATOES
PASTA PRIMAVERA WITH HERB BUTTER
CARVING STATIION: ROASTED TOP SIRLOIN OF BEEF
PLATED DESSERT - CHOICE OF DOUBLE CHOCOLATE LAYER CAKE AND
NEW YORK CHEESECAKE WITH A BERRY DRIZZLE
TEA, WATER, COFFEE
---
---