Harry P Harding

High School




Class Of 1961
---
---
---
---
MERRY CHRISTMAS!!
'TIS THE SEASON. WE ARE ALL SO BLESSED. LET'S CONSIDER SPENDING AS MUCH TIME AS POSSIBLE WITH THOSE YOU LOVE, REMEMBERING THE TRUE MEANING OF CHRISTMAS, AND SHARING JOY!!
---
---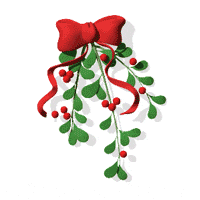 ---
---
DECEMBER IS HERE, AND ALONG WITH THAT WE DIVE INTO THE HOLIDAY SEASON.
LET'S KEEP IN MIND THOSE WHO MAY BE GOING THROUGH HARDSHIPS, GRIEF, OR
ILLNESS. EVEN JUST EVERYDAY LIFE CAN BRING ANXIETY AND STRUGGLES FROM TIME
TO TIME. REMEMBER TO REACH OUT TO THOSE FAMILY MEMBERS AND/OR FRIENDS
WHOM YOU MAYBE HAVE NOT SEEN OR TALKED TO IN A LONG TIME. YOU NEVER KNOW
WHAT THAT MAY MEAN TO ANOTHER PERSON, AND YOU MAY BE THE ONLY ONE WHO
CONTACTS THAT PERSON ON ANY GIVEN DAY. ONE PERSON CANNOT CHANGE THE
WORLD, BUT YOU MIGHT JUST BE THE WORLD TO THAT PERSON AT THAT TIME!
---
---

IF IT HAS BEEN A WHILE SINCE YOU HAVE UPDATED YOUR INFORMATION ON THE WEBSITE, PLEASE CONSIDER TAKING A FEW MINUTES TO UPDATE YOUR PAGE. MANY CLASSMATES ARE ENJOYING WHAT OUR WEBSITE DOES IN HELPING US STAY CONNECTED. YOUR UPDATED INFORMATION IS A VERY VITAL LINK IN THAT PROCESS! THANK YOU.
---
---
---
---

HOPEFULLY EACH OF YOU ARE REACHING OUT TO CLASSMATES THROUGH THE WEBSITE OR BY OTHER MEANS. AS WE JOURNEY ALONG, RELATIONSHIPS WITH OTHERS ARE MOST IMPORTANT AND MEANINGFUL.
---
---
IF ANYONE HAS INFORMATION THEY WISH TO SHARE WITH THE CLASS, PLEASE NOTIFY aweddine@gmail.com. SOME OF OUR CLASSMATES HAVE HAD INTERESTING HOBBIES, EXPERIENCES, OR CAREERS, WITH STORIES THAT OTHERS WOULD BE VERY INTERESTED IN LEARNING ABOUT. THEY DON'T HAVE TO BE ELABORATE, BUT WOULD ADD GOOD CONTENT TO OUR WEBSITE FROM TIME TO TIME. PLEASE CONSIDER SHARING. YOU CAN SEND A NOTE TO ME AT MY EMAIL ADDRESS MENTIONED ABOVE.
---
---

---
---
---
---
PICTURES AND MEMORABILIA
---
---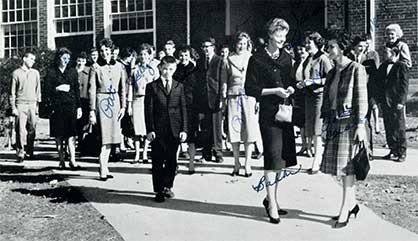 Greggettes Club
Gathering in front of Harding
---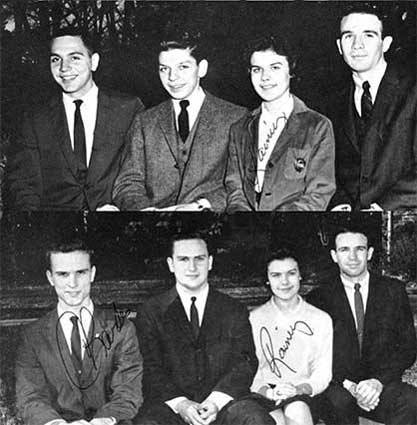 Our Senior Class Officers 1960-1961
---
---